---
Aloha,
Maui Recycling Service, Inc. has been helping residents recycle for over 25 years!
We want to thank you for your participation in helping to make and keep Maui a beautiful place to live.
Please refer to these guidelines when sorting your recyclables:

Items do need to be separated.
They also need to be somewhat clean, and larger items flattened, and/or all contained as well as possible,
and at your curb by 7am. Please keep items protected from wind and rain.

We use flatbed trucks that are fueled by biodiesel, and manually empty your bins into ours.
Our driver will hand pick up your bins, place them on our truck, then get up on our truck to dump your bins into the coordinating bins on our truck.
You do need to supply your own bins, but we are not picky about what they look like,
although we do ask you to, please, NOT use bins larger than 20 gallon, especially for glass and paper!
We want our drivers backs to stay healthy and strong!


Our drivers too aren't there to hand sort your items.
The better you can sort the better all around!
(If items are mixed, they might be left behind.)
Read below for more tips and ideas on separating your recycling.
Copy the guidelines image below for a printable form,


TIPS and IDEAS:
Even though we take over 12 different items, you don't need 12 different bins!
Some people use, for example, an 18 gallon bin, then paper bags inside that bin to separate several items.
Most of our customers use 3 or 4 of the 18 gallon size plastic containers, you can find at all the hardware stores and w/k mart stores...
They work very well but you can use just about anything, even cardboard boxes.
(We prefer no plastic bags, since they still cannot be recycled on Maui.)
Paper bags will be recycled with the cardboard
Plastic bags will usually be left behind.
If you use sturdy cardboard boxes, they will be left behind to be reused.
Just keep in mind our drivers need to easily grab your item, and dump them into our bins,
and our trucks aren't huge!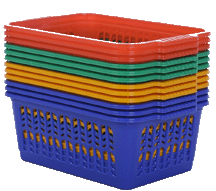 Some customers put all their bins/containers in a wagon, and keep it in the garage
then bring that to the curb.
Be creative!


If it's not perfect, we understand! Just try your best.


We encourage our customers to write their name or address, BIG on the totes
to discourage someone from stealing that bin.

We also reward our customers with 3 months of free recycling,
for sorting correctly, with a different winner, every quarter.

Call or email with any questions!
808-244-0443
zerowastemaui@gmail.com

Why do we have to separate items?



Printed on Recycled WebSpace
contact via: zerowastemaui@gmail.com

Or Call at (808) 244-0443
Fax (808) 873-6141